Medical massage may require a prescription from your doctor or the specialist who is treating your symptoms. Please be prepared to answer questions at the time of making your appointment. If you put in an online request, please add your referring physician's name and your medical reason for massage therapy. A staff member will call you to discuss your need before confirming the appointment.
Medical massage treatments:
Headaches/migraines
Clinical Depression
Stress anxiety
Frozen shoulder/rotator cuff trigger point therapy
Fibromyalgia
Rhomitod-osto arthritis
Spinal dysfunction
Nervous system disorders
Pinched nerves
Chronic pain
Circulatory disorders (cardiovascular)
High/low blood pressure
And more
Therapies include:
**Lymphatic drainage sessions
Oncology
deep tissue massage
Trigger point massage
Amputee massage
Massage for people with disabilities
Pre-natal massage
Myofascial cupping
Post-surgical
Lymphatic drainage sessions
Scar tissue release
Stretching education sessions
Musculoskeletal alignment
Cranial
Range of motion sessions
Medical massage
Fibromyalgia
Chronic Fatigue
Lyme Disease
Lymphatic Drainage massage
Medical Cupping
Suction cup

removes muscles from bone, allowing pressure to release from nerve. Blood flows then therapist can kneed the muscle and work out the trigger points

Reflexology – Includes 30 minute ion foot soak
Medical Massage Benefits: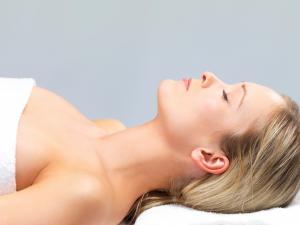 Massage increases serotonin and dopamine, the neurotransmitters that help reduce depression.
Digestion:

Digestion is improved by the stimulating effects that massage has on the digestive organs. Massage can aid the relief of constipation and diarrhea.

Absorption of Nutrients:

Massage improves the tone of the small intestines. The small intestines are responsible for absorbing digested food molecules, minerals, and water as well.

Blood Pressure:

Massage has significant positive changes in both the contraction and in the relaxation period of the heart. Over time, with too much pressure in these functions of the heart, vascular weakness and blood clots can occur.

Immune System:

Massage increases white blood cells, which play a large role in defending the body from disease.

Nervous System:

Massage can take the strain off of nerves by releasing tissue in spasm that surrounds the spine. Also, the entire nervous system is invigorated due to improved circulation and nutrition.

Muscle System:

Lactic acid, caused by exercise, sports activity, and overexertion is alleviated by massage restoring them to a healthier state sooner. Muscles spasms, tension, scar tissues, and adhesion (muscle knots) can also be be relieved.

Postural Health:

The misaligned skeletal system can lead to fatigued, tight, achy muscles in the neck, back, arms and legs. Massage relaxes over contracted.
Insurance Reimbursement, And HSA, Flex Care Spending Is Accepted In Our Practice- NO Need For A RX