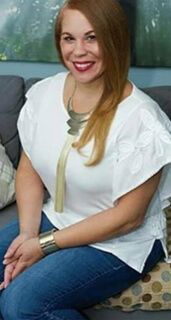 Denise Leslie
Medical & Sports Massage Therapist
Whoever said you can't live life pain-free, has yet to meet Denise Leslie. As a mother, entrepreneur, healer, health & wellness advocate; she is all about living a pain-free life. After several decades in the corporate world, she decided to take a leap of faith to do what she loves by giving people an opportunity to live a pain-free life. Being the pulse of behind Sandy Spring's premier Medical & Sports Massage practice has led her to pave the way for her therapists to help continue to touch lives of athletes & anyone currently suffering diseases that are painfully affecting their body on a daily basis.
Holly Holland
Medical & Sports Massage Therapist
Holly is our resident vet of massage therapy and has been doing so for over 19 years. Massage therapy is his life's work and he has dedicated his time to healing patients of all physical illnesses and ailments. He not only offers quality work and care, but treatment plans to extend the life of his patient's treatments and helps them reach their wellness goals faster.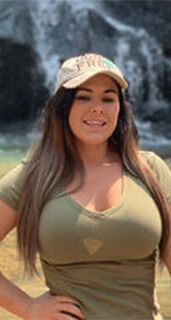 Meagan Moore
Medical & Sports Massage Therapist
Meagan Moore has been fascinated by kinesiology and the muscular system since she was a young girl. She began her journey by gaining knowledge in Exercise Science and Physical Education through Georgia State University and obtained her Associates Degree. After her mother was diagnosed with Lung Cancer, she felt it was essential to help her feel as comfortable as possible through palliative care and her hands. From there, she made the decision to begin her career in Neuromuscular Massage Therapy and graduated from Gwinnett College Massage Therapy Trade School. She finds great fulfillment in being able to alleviate pain in her patients.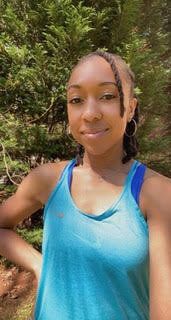 Amber Johnson
Medical & Sports Massage Therapist and Personal Trainer
In 2017, Amber received her B.S. in Kinesiology with a major in Exercise Science from Georgia Southern University. After earning her degree, she became a Certified Personal Trainer with the American College of Sports Medicine in 2017, and went on to receive her massage therapy license. Amber aims to help improve the overall functioning and condition of every individual body that she treats through a variety of modalities, exercises, and stretches. She feels rewarded in knowing her work helps to improve the overall functioning and quality of life of the individuals she treats and trains.