CRYOTHERAPY | MUSCLE RECOVERY | CRYOTHERAPY CHAMBER
What is Cryotherapy?
Cryotherapy is the treatment of pain using a freezing method to deaden irritated nerves and release inflammation from the muscle. During whole body cryo-therapy you are placed in a standing chamber while the temperature drops significantly to promote healing of the body. This provides a quicker and more effective alternative to the traditional ice bath.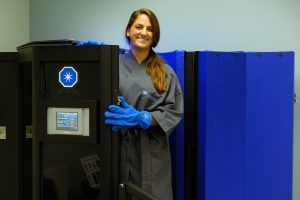 Athletic Recovery

Decreased muscle soreness
Accelerated muscle repair
Increased blood circulation
Boosted energy & immune system
Speeds healing of post injury & post surgery

Pain Management

Reduces pain and inflammation
Assists in quicker surgical recovery
Aids in treatment of arthritis and other joint diseases
Helps provide relief from nerve pain

Health & Wellness
Better sleep
Decreased fatigue
Healthier skin
Natural detox
Thicker/stronger hair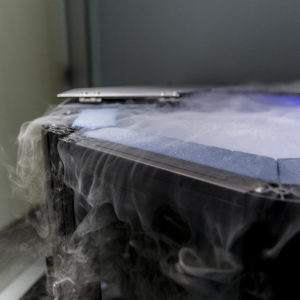 Single Session – $75
Jump Start (2 Sessions) – $75 (1st Time Patients Only)
4 Sessions – $140
8 Sessions – $240
12 Sessions – $300
Team Monthly Unlimited (22+) – $770/Month*
*Unlimited – add a $20 Nitrogen gas fee per visit after 22 visits
*Unlimited – All Unlimited Packages are monthly charges