We are Medical Sports Massage and Cryo-Therapy
Welcome To Medical & Sports Massage, where we have the best interest of our clients at all times. Our therapists maintain the highest standards of professional conduct, providing services ethically and professionally about our clientele, business associates, health care professionals and in public. We listen to our clients and align their goals with the treatment. We enjoy watching our clients transformation by our work, and it gives us a dose of bliss. That is the core of who we are- Being a Witness to the AMAZING work!
Our Work:
While we are working with our clients, their mind shifts to a state of relaxation while we work on them. This allows the body to start detoxing the cells, cleaning up the system, calming down the nerve signals is the skill of all of our practitioners. When the body is igniting this way the spirit becomes inspired and motivated.
Medical & Sports Massage Therapist

Whoever said you can't live life pain-free, has yet to meet Denise Leslie. As a mother, entrepreneur, healer, health & wellness advocate; she is all about living a pain-free life. After several decades in the corporate world, she decided to take a leap of faith to do what she loves by giving people an opportunity to live a pain-free life. Being the pulse of behind Sandy Spring's premier Medical & Sports Massage practice has led her to pave the way for her therapists to help continue to touch the lives of athletes & anyone currently suffering diseases that are painfully affecting their body on a daily basis.
Medical & Sports Massage Therapist & Reiki Master



Shakti is not only a medical massage therapist and sports science practitioner, but she is also a yoga instructor and Reiki master. She is devoted to facilitating the health and well-being of all people and truly loves her work. She takes the best care of all her clients and sees to it that they receive the utmost care and treatment regarding their physical, mental, and spiritual ailments.
Medical & Sports Massage Therapist & Aspiring Physical Therapist



Tia maybe the youngest therapist, but she shines like a vet. She holds a bachelor's degree from the University of Memphis in Exercise Science and became a licensed therapist after attending the Atlanta School of Massage. She enjoys providing result-driven techniques to achieve optimal function, improved performance, and overall well-being. Tia is an aspiring physical therapist who believes massage is not only therapy for the body but also leads to healing for the mind and spirit.
Medical & Sports Massage Therapist

Holly is our resident vet of massage therapy and has been doing so for over 19 years. Massage therapy is his life's work and he has dedicated his time to healing clients of all physical illnesses and ailments. He not only offers quality work and care, but treatment plans to extend the life of his client's treatments and helps them reach their wellness goals faster.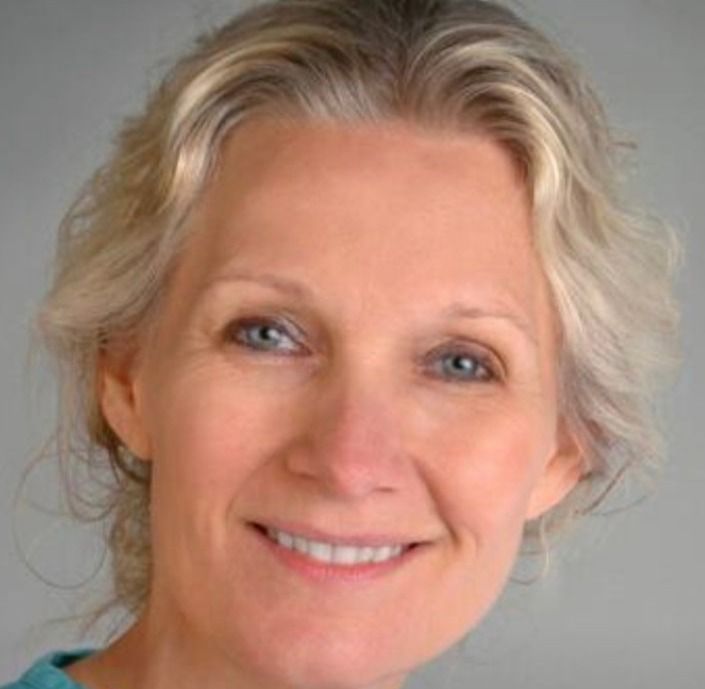 Dr. Helle Sapone, DC, MT

+

Medical & Sports Massage Therapist & Neuromuscular Chiropractor

Helle is a professional therapeutic massage therapist specializing in holistic health & neuromuscular therapy. Her talents also include speaking 7 languages and the will to help improve anyone's lifestyle. Her goals are to increase the vitality, creativity, and well-being of any client she comes in contact with.
Medical & Sports Massage Therapist

Paula is a professional licensed therapist with a background in Exercise Science & Kinesiology from Georgia State University. She prides herself in loving the anatomy & science behind massage and is trained in many therapeutic talents including deep tissue, neuromuscular, & sports massage. She is passionate about helping clients achieve their overall wellness goals through bodywork.
Medical & Sports Massage Therapist and Personal Trainer

Kim has been a licensed massage therapist and personal trainer for 16 years. During that time, she's helped heal millions of bodies; athletes, amputees, cancer survivors, you name it. She has practiced massage in all areas of the profession from chiropractors offices, to resort spas, and sidelines at sporting events, just to name a few. Massage therapy has allowed her the opportunity to experience the power of helping people through holistic healing. Kim loves her career and is blessed to be able to share her gift with others.
Office Managers & Cryotherapy Technicians
Director of Operations
Allyn has been a part of the Medical & Sports Massage Family since the very beginning as a staff member and a client. She has dedicated her skills to this company and it's clients to promote health and wellness all across Atlanta. As a client, she has familiarized herself with all the services available and has experienced each one personally; she knows for sure how these treatments can help you.
Content coming soon!
Content coming soon!
Content coming soon!
Content coming soon!
"A great place to get loosen up. I'm a bodybuilder and never done a deep tissue. So I went to MSM, and they offered more than what I expected with great pricing. I got deep tissue massage, cupping, and cryotherapy. Afterward, I was so sleepy from all the relaxation. Thanks to Lexa for helping me book my appointment and her great greetings and attitude and helping me with everything and Denise for giving me the best massage of my life!"
"I have had serious back pain for about two years. My daughters surprised me with a medical massage for my birthday. They found the place, and we'd never heard of them. We drove a little over an hour and please listen to me. This was life-changing. I don't just feel a little better; I feel pain-free. I will be back, often."